Over 100 years ago, the property that is today, Cardinal Station, was part of a 150 acre farm owned by DeWitt Clinton and Emma Jane Alexander. Their home was facing directly across from Greenwood Primitive Baptist Church, organized in 1884 (still located at the corner of Minnieville & Cardinal Drive).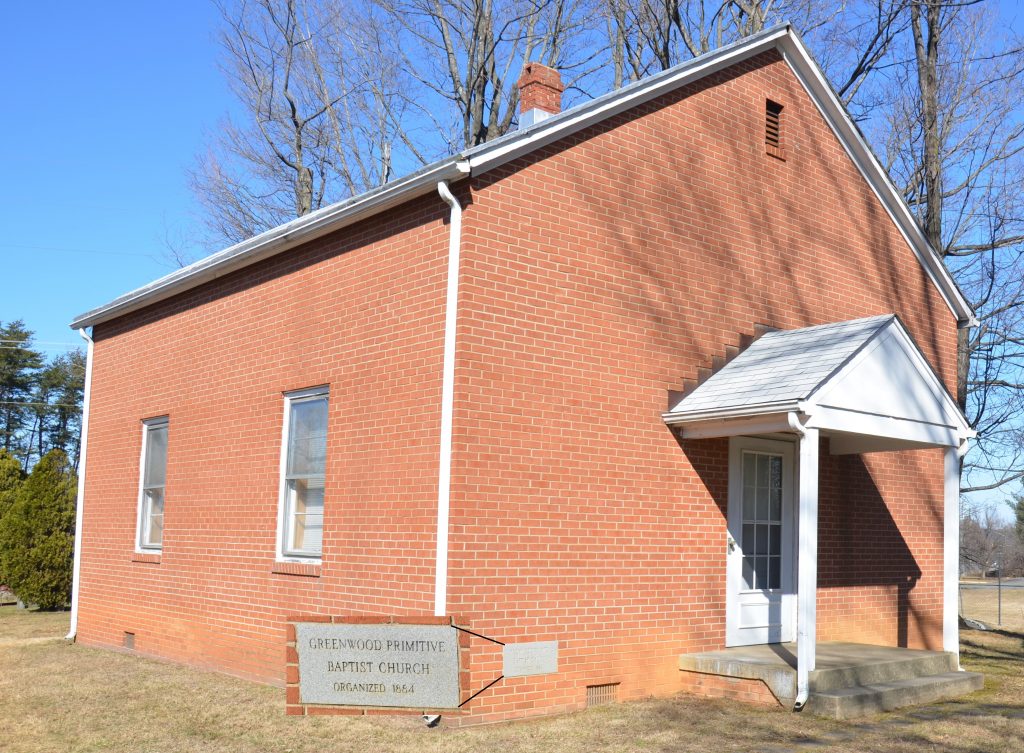 The Alexanders had 12 children: Minnie, Harriet (Hattie), Thomas (Luther), Charles, John, Carrie, William (Willie), Robert, Mayne, James (Jimmy), Estella and Daniel. At the turn of the century all of this property was a working farm. There was a large barn for the cattle and horses. The land was farmed and had corn fields and wheat fields. The property included ample forested acreage and the Alexanders operated a successful sawmill along Powells Creek.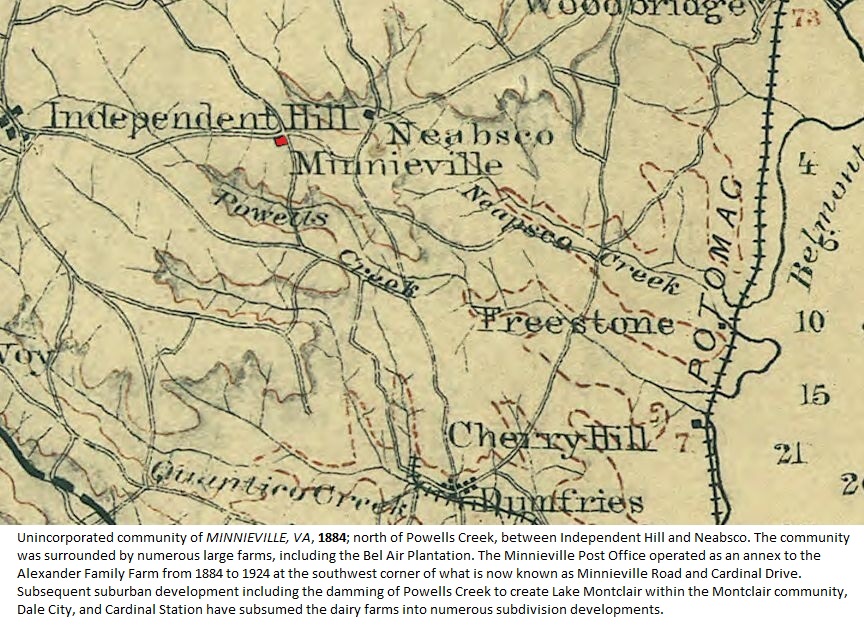 DeWitt Alexander was appointed postmaster of the Minnieville community on December 11, 1884 and held the office until his death in 1903. The post office operated as an annex to the Alexander's home. Although unincorporated, the community was named at that time for the establishment of the post office. The Alexander's named the community Minnieville after their first daughter, Minnie.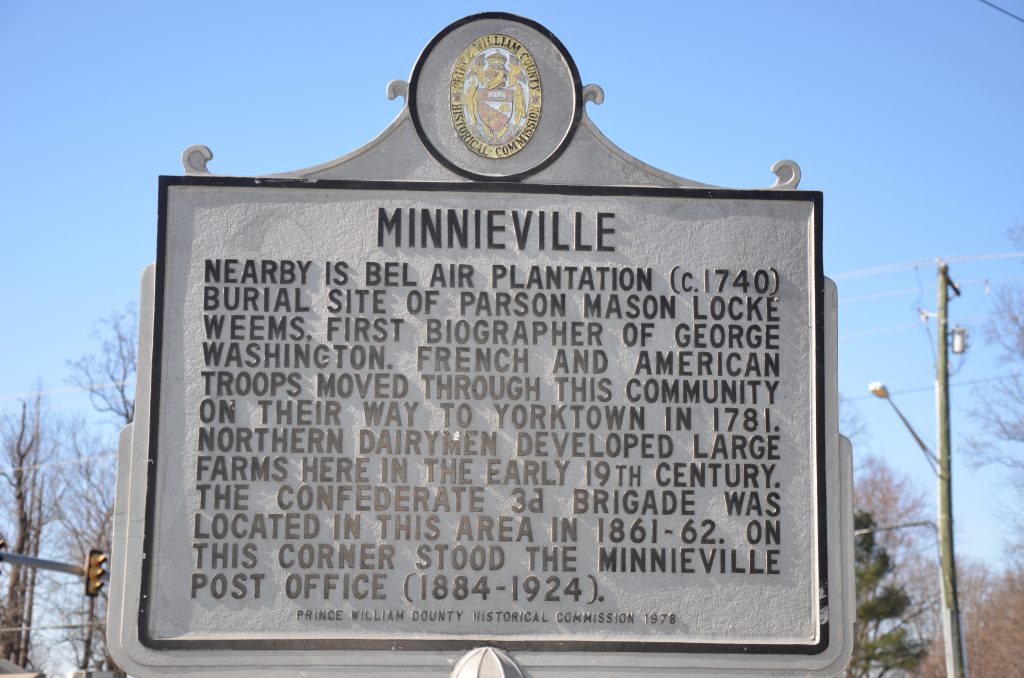 DeWitt was originally from New York. In 1903, while working at his sawmill, he was accidentally struck in the head and a few days later died from his injuries. He is buried at the family plot across from his home at the Greenwood Primitive Baptist Church. Emma Jane Alexander was appointed postmistress to Minnieville Post office on May 16, 1903, and held that position until her death in 1924. She is buried alongside her husband at the cemetery of Greenwood Primitive Baptist Church. Her maiden name was Clarke and her family was also from this area. If you have a minute, walk across Cardinal Drive, down to the corner with Minnieville Drive and visit the historic Greenwood Primitive Baptist Church grounds.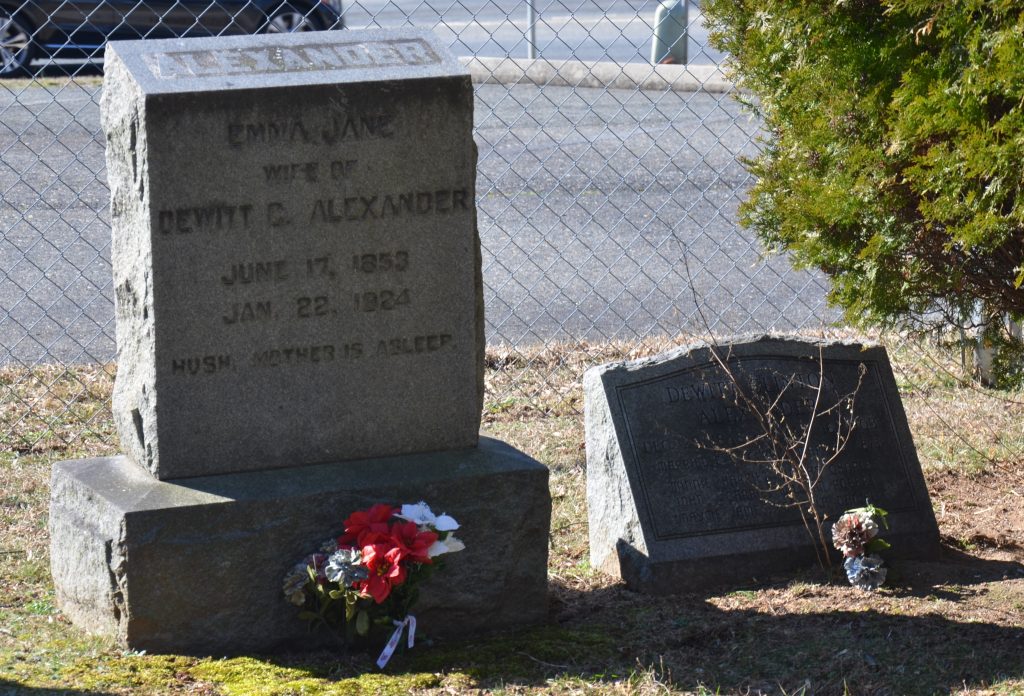 The Alexander property was sold to the Stanley family in 1926 for $3,200. It stayed in the Stanley family until the 1970's when part of it was sold. From 1926 to the 1970's the Stanley's continued to operate the farm and the sawmill. As the area grew and developed, the large wooded acreage on their property became known as Stanley Forest. The Montclair Developers acquired approximately 70 acres of the Stanley farm and the remainder sold later in the 1980s, approximately 80 acres, for the development of Cardinal Station.