Cardinal Station is an 80 acre "common interest" community of 200 single family, one-quarter acre residential properties within the Potomac Magisterial District of Prince William County in the Commonwealth of Virginia. When incorporated, the non-professionally managed homeowners" association was named "Stanley Forest Homeowners' Association, Inc." after the farmland property owner's family.
The Stanley Farm property was developed by CURTIS F PETERSON INC, a Maryland developer, in 1987. The developer enlisted the RYLAND GROUP INC as the primary home builder. Ryland Homes offered a variety of standard floor plans that could be customized to suit the needs of the property owner.  The subdivision was built in five sections. While the Homeowners" Association was incorporated as Stanley Forest HOA and County tax and property records are recorded as Stanley Forest, The Curtis Peterson Group changed the subdivision name to Cardinal Station to compete with other new developments communities along Cardinal Drive.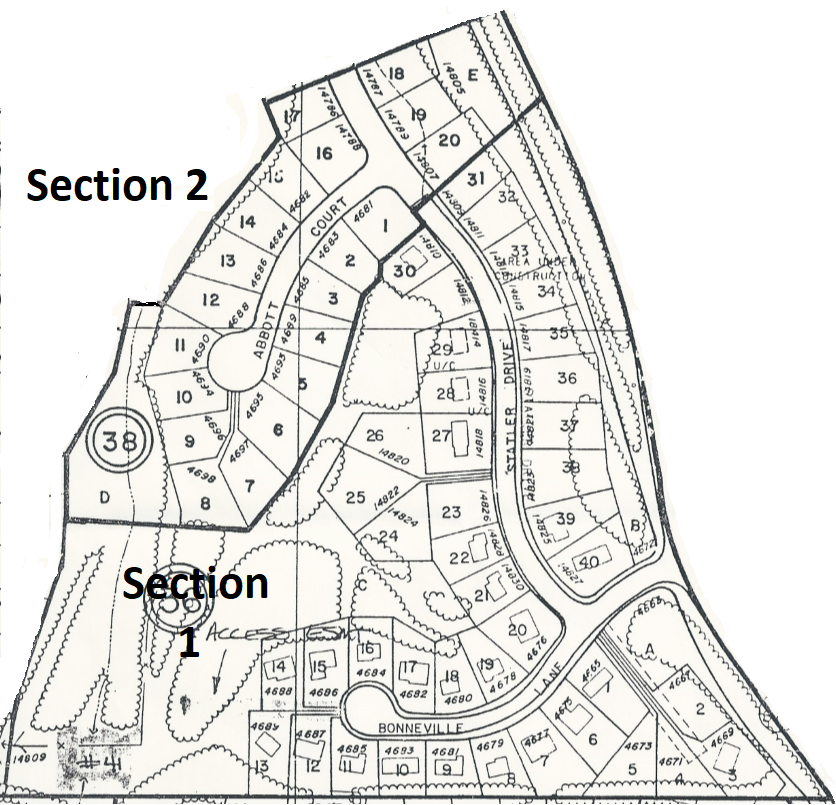 In May 1987, the first section was offered for sale, comprising 19 lots on Bonneville Lane and 21 lots on Statler Drive, plus two common areas at the Cardinal Road entrance along with the large storm water detainment area between Bonneville and Statler required by current Chesapeake Bay laws and regulations.
The second section included 16 lots on Abbott Court and added another 4 lots on Statler Drive, plus extending the common areas along Cardinal Drive behind Statler Drive and extending the storm water catchment area behind Abbott Court.
The third Stanley Forest section included 60 lots completing the 33 lots on Statler Drive to the Minnieville Road entrance, the first 11 lots on Edsall Drive, 16 lots on Deihl Court, plus four common areas along Statler Drive
The fourth section included 14 more lots on Edsall Drive, the first 8 lots on Edison Court, 14 lots on Andy Court, plus extending the storm water common area between Edsall and Statler.
Section 5 finished out the final 44 lots of Stanley Forest completing 24 lots on Edsall Drive, 8 lots on Woodie Court, 12 lots on Edison Court, plus a narrow strip of common area between three lots on Edison Court and Montclair.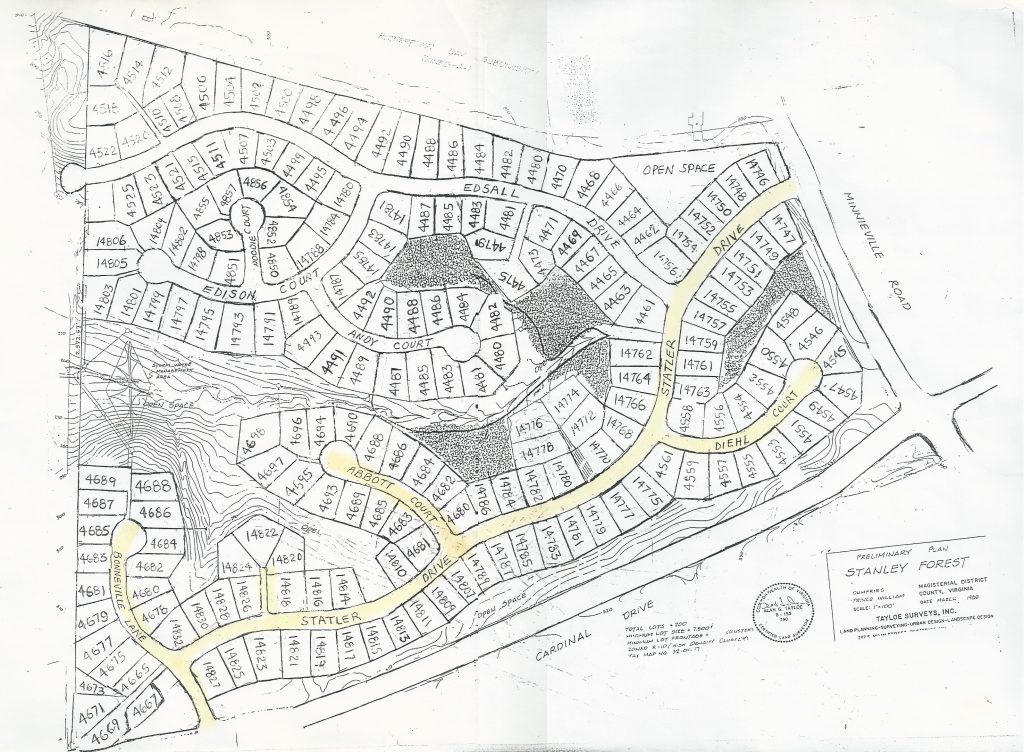 ---
Our thriving, Cardinal Station community is mature and very stable. Of the 200 property owners in 2019, 29% or 57 properties are owned by the original 1987 purchasers. 86 property owners or 43% of the community have owned for more than 20 year. 149 owners or 75% have lived in the community over 10 years and 171 or 86% have lived in the community for 5 years or more. It is estimated that our community pays more than $1M to Prince William County in annual property tax and that the total property value of Cardinal Station approximates more than $75M.