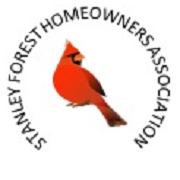 Hello Neighbors,
Happy fall to everyone! In an effort to be proactive, we want to bring a few items to your attention.
There has been a revision to the Prince William County yard waste requirements. Starting on October 1st, yard waste must be placed in biodegradable paper lawn-and-leaf bags. Brush can be wrapped with twine in bundles less than 6 inches in diameter, four feet in length, and weighing less than 50 pounds. The trash haulers will pick up yard waste at the curb based on your haulers dates. The HOA rules remain as in the past – yard waste should NEVER be placed in the common area. Yard waste can cause issues with water runoff/drainage, mowing options, and create fire hazards.
—> Cardinal Disposal, Inc Letter to Customers Oct 2021
Also, we certainly encourage outdoor play and imagination among our community children. Please let them know that play "fort" building in the wooded areas is a creative outlet but they cannot use materials that are not found naturally in the common area. The use of nails, signs, cardboard, tarps, etc., is not permitted for the safety and cleanliness of the common grounds. Another caution to reiterate is that digging is also not permitted for safety reasons.
At the web link below, is a home curb appeal checklist for your use. Please review the list and give your home a curb appeal evaluation. To date, nine homes have sold with minimal time on the market. Sell prices ranged from $485K – $651K with the majority in the upper $500K range. Our community home remain highly sought after due in large part to our reputation as a family friendly and well maintained area.